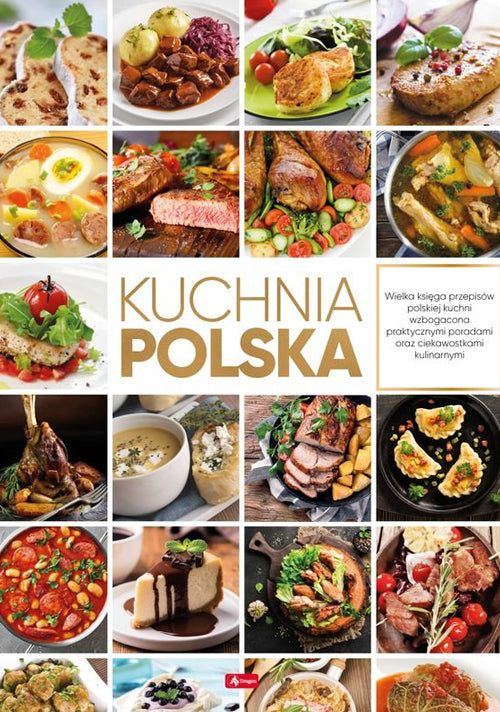 Polish Cuisine
Traditional Polish Cuisine in a New Form.
Get to know traditional dishes that have been on Polish tables for years, as well as dishes from all over the world, which have become a part of everyday Polish cuisine. Bake homemade bread, try red peppers with nuts and pineapple casseroles. Prepare bryndza cheese, meat rolls or vegetarian stuffed cabbage.
Discover the richness of traditional Polish cuisine enhanced by flavors from all over the world!
The book is supplemented with a guide from which you will learn, among other things, how to equip the kitchen, how to best store legume vegetables and groats or how to set the table. You will learn practical tips from old cookbooks as well as modern kitchen aids. 
Start your cooking adventure and enjoy traditional flavors with a modern twist!
Polish language book only
Weight: 5lb (14oz)