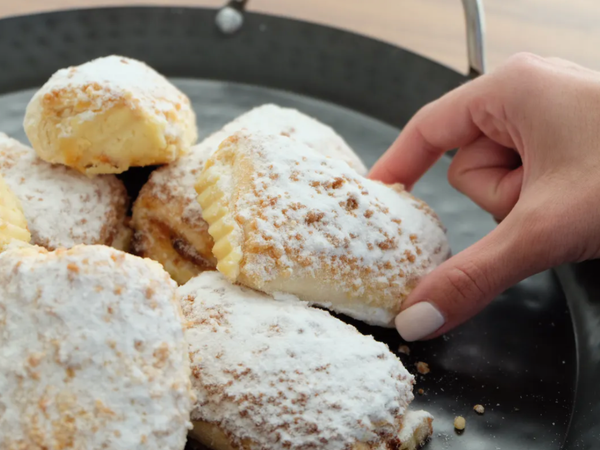 Flaky, buttery, crispy and sweet these miniature cheese pockets are a crowd-pleaser appetizer or snack! These pastry cookies are made of flaky pastry - a light and thin unleavened pastry that is similar to puff pastry. Filled with a sweetened blend of Polish twarog cheese they are a delightful dessert to enjoy as an everyday snack or for special occasions! 
Have these delightful Polish pastries shipped right to your door anywhere in the U.S. with Polana's nationwide shipping!
Container includes 8 Cheese Flaky pastries. 
Weight: 1lb
Ingredients
milk, eggs, cream, sugar, butter, margarine, bread flour, enriched flour, partially hydrogenated vegetable shortening, water, extracts (vanilla, orange, lemon)
How to defrost
Polana's bakery products are shipped in frozen condition to preserve their good quality and great taste! When you are ready to enjoy your poppy seed roll from Polana.com, simply place the cake on plate on the kitchen counter and allow it to thaw out for about 6-12 hours, or leave out overnight (it will be ready to enjoy by morning!). Always keep the cake wrapped while it thaws.
Smacznego!