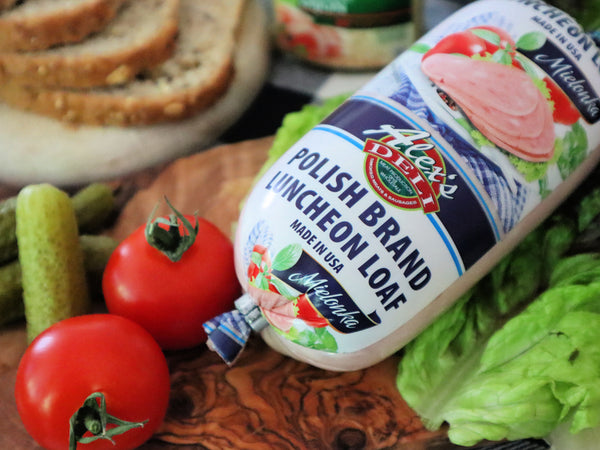 Polish Brand Luncheon Loaf
Mielonka is a very common type of Polish luncheon meat. It is available in almost every Polish food store, market and can even be found in roadside convenience stores throughout Poland. Similar to Spam this Polish "mielonka" features a blend of aromatic spices that make for a great savory treat. Mielonka is a staple of the Polish breakfast and is also great in a sandwich or packed to go for a road trip or camping! Enjoy it with a bit of horseradish sauce or one of our Kamis mustards!
Weight: 1lb
How to defrost
In order to guarantee their quality, great taste and safety, all deli meats are stored frozen in Polana's warehouse and are shipped in frozen condition to customers around the U.S. in a specialty shipping container with a cooler and dry ice. If you ordered a deli product from Polana.com, it will arrive to you frozen. Upon receiving your package, if you do not wish to enjoy these foods right away, please place the products back in the freezer immediately. Once you are ready to enjoy your deli meats from Polana, simply remove them from the freezer and place them in your refrigerator to thaw. Allow the meats about 12 hours to come back to their original texture, taste and condition.
If you ordered a pre-cooked or smoked meat - it is ready to enjoy! Try it cold or build it into your favorite dishes!
If you ordered our fresh biala or blood sausages please reference the cooking instructions on the product pages to see how best to prepare and enjoy these meats. 
Smacznego!