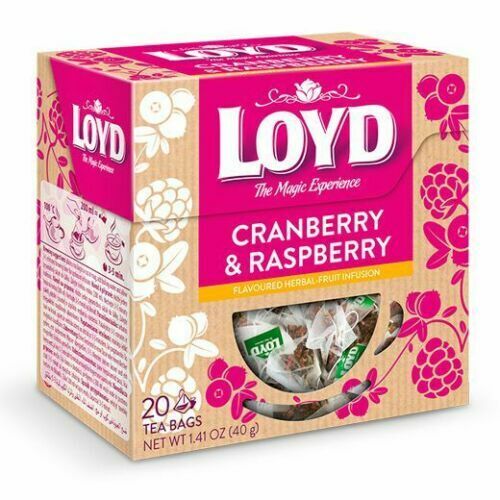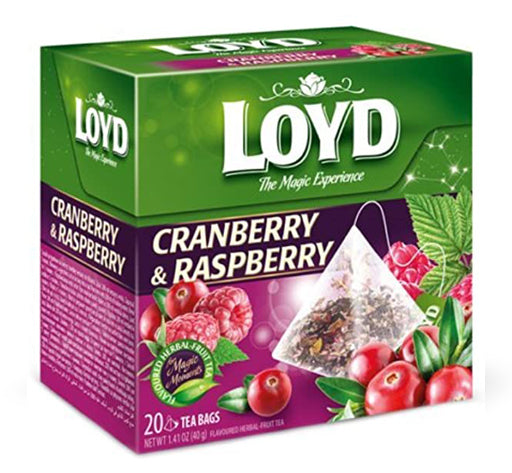 Cranberry & Raspberry tea - Loyd
This Cranberry and Raspberry tea by LOYD is one of the LOYD teas that combine fruit of similar colours. The juicy sweetness of ripe raspberries perfectly complements the red of cranberries bursting with vitamins. This tea is simply a must-have, particularly on cold and rainy autumn days! 
What makes LOYD Cranberry and Raspberry tea so delicious?
It's simple: the extraction of all the flavours carefully hidden in nature's treasure chest. Furthermore, thanks to the LOYD special three-dimensional pyramid teabags made of a silky material, during brewing, the boiling water has much better access to the dried fruit hidden inside. What's important is that this material is completely biodegradable and therefore environmentally safe!
LOYD Cranberry and Raspberry tea is enchanting throughout the year, but especially when the temperatures outside are falling, and the grey autumn and winter days are closing in.

Box includes 20 tea bags with 40g of tea each.

Weight: 1.4oz