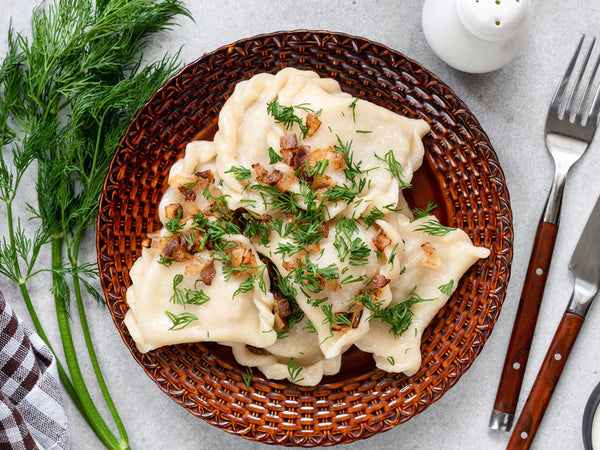 Gluten Free Pierogi
Everyone should be able to enjoy Poland's famous pierogi. If you have a gluten-free diet or preference select below from our variety of gluten free pierogi options. Choose from classic fillings and sweet fillings. Although a bit lighter, these gluten free pierogi are still filling enough to make a great dinner dish, but having them as a snack or an appetizer if you're entertaining is a great way to enjoy them too!
Reheating instructions and tips on how to enjoy each type of pierogi are included under each product description.
If you have any questions, please contact us via e-mail at service@polana.com.
Smacznego!
Polana