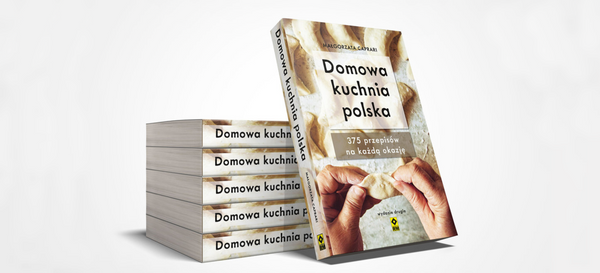 Bookstore – Księgarnia
The best kind of Polish food is homemade Polish food. The aromas that fill our home during the preparation of classic dishes like gołąbki, pierogi, naleśniki, soups or cakes gives these foods an extra special taste, filling not only the stomach but also the heart. Though we may have warm memories of these foods cooking in mom's or grandma's kitchen we may not have inherited or saved all the recipes to make them ourselves. Polana.com has a solution - the Polana Bookstore!
On our brand new bookstore page you will find a wide variety of cookbooks that can help you recreate favorite Polish foods at home, and perhaps even introduce some new traditions! Our books are available in both English and Polish languages and offer recipes from professional chefs, bloggers and everyday home cooks. We have titles that show you how to create anything from traditional Polish dishes, to modern variations on classic Polish recipes and even recipes for pickling and traditional Polish herbal remedies. 
We invite you to explore these great titles and add them to your kitchen library! The recipes featured on their pages are sure to provide the taste, aroma and warmth of Polish cuisine that make home feel just a little bit more like, home.
If you have any questions, please contact us via e-mail at service@polana.com.
Smacznego!
Polana