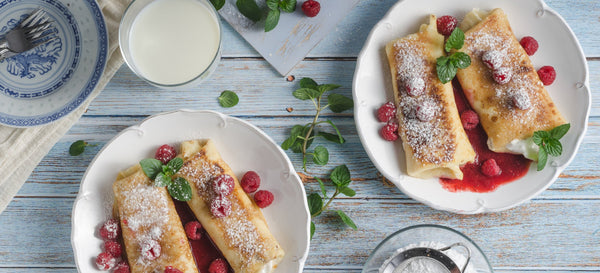 Something Sweet – Coś Słodkiego
Lunch and dinner in Poland is not always composed of savory foods. It's not uncommon to have something sweet as a main course dish! From the famous blintzes known as "nalesniki" to pierogi made with sweet fillings, enjoy a plateful of some of Poland's favorite sweet menu items with Polana's selection of pre-cooked foods. Simply reheat these foods based on the instructions on the product page and enjoy for lunch, dinner or even breakfast!
If you have any questions, please contact us via e-mail at service@polana.com.
Smacznego!
Polana