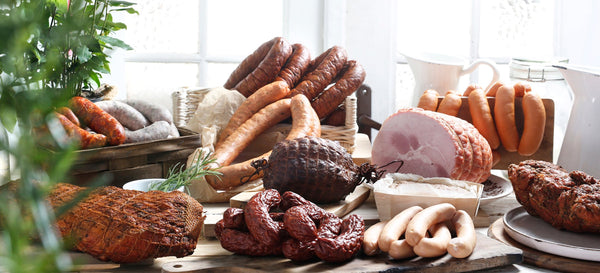 Polish Deli – Kielbasa
Much like with pierogi, Polish cuisine is defined by its rich and wide variety of deli meat and cheese products. Anyone who grew up in Poland, visited the country or lived near a Polish deli recognizes the characteristic aromas of smoked sausages, hams, bacon and other meat products. They are certainly strong enough to stir up the tastebuds! We've carefully selected some of the most classic, high quality and best tasting Polish deli products, made according to traditional recipes, and made them available for purchase on our storefront. You can now enjoy some of the best quality, authentic deli sausages and meats anywhere you live in the continental United States with our nationwide shipping.
If you have any questions, please contact us via e-mail at service@polana.com.
Smacznego!
Polana