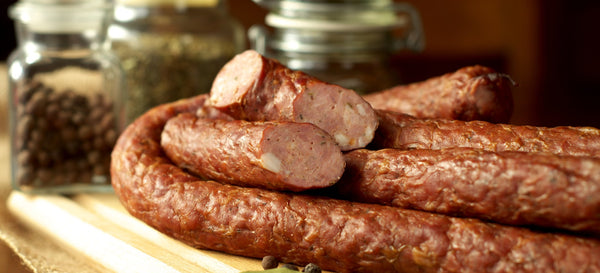 Smoked Sausages – Wędzona Kiełbasa
Kielbasa (kjeh-w-bah-sah), that's Polish for "sausage." It's also a word recognized well beyond Poland's borders! Polish kielbasa has earned its fame for its great taste and high quality! - often flavored with garlic and aromatic herbs such as juniper and marjoram, its savory taste and smoky aromas are craved throughout the world! Smoked sausages are one of the most popular varieties of kielbasa!
We've pulled together some of our favorites, prepared locally in Chicago according to classic Polish recipes. We hope you give these classic kielbasa varieties a try. Smacznego!
If you have any questions, please contact us via e-mail at service@polana.com.
Smacznego!
Polana