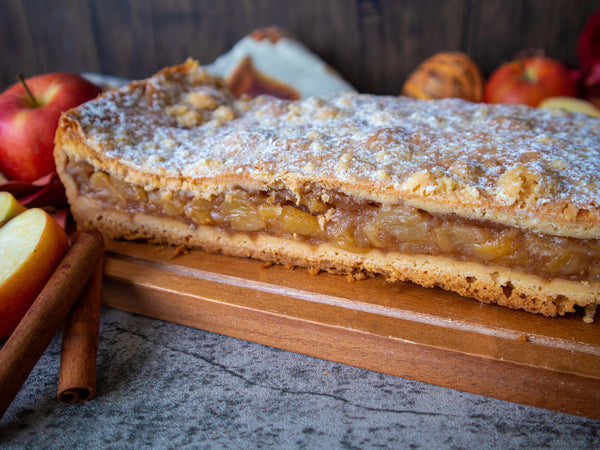 Classic Polish Apple Cake - Jablecznik
"Jabłecznik" - That's the Polish word for an apple cake and it's one of Poland's most loved desserts! This Polish style apple cake comes with a thick layer of cinnamon spiced apples baked over a semi-shortbread crust and covered with a pastry crust on top finished with a sift of powdered sugar. It's a classic Polish baked dessert, delicately sweet and great to enjoy as a fall treat (but also allowed any other time of year you crave it too!).
Weight: 15 oz
Ingredients
Wheat flour, apples, eggs, butter, sugar, milk.
How to defrost
Remove the cake from the freezer and refrigerate for 6 - 12 hours. Always leave the cake wrapped while it thaws.
Enjoy it with a cup of classic Polish tea!
Smacznego!