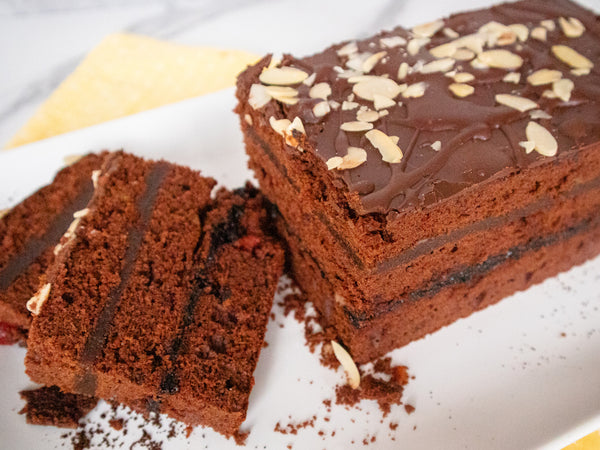 Honey Gingerbread Cake - Piernik Miodowy
Like many Polish holiday foods, Gingerbread is also considered to have a symbolic meaning. Present at both the Polish Christmas and Easter celebrations it is primarily regarded as a symbol of wealth. This rectangular shaped chocolate ginger sponge cake features fruit jam and chocolate frosting spread in between its cake layers which are made of chocolate and an addition of honey, ginger and pumpkin spice. It is topped with chocolate glaze and sprinkled with almond shaves - a perfect combination of chocolate and spice contrasted with a burst of sweet fruit jam.
Add this beautiful chocolate covered Polish Gingerbread cake to your Easter basket or brunch this year!
Weight: approx 1.9lb
Ingredients
Wheat flour, eggs, raisins, walnuts, fruit mix, honey, chocolate, sugar, baking soda, pumpkin spice
How to defrost
Remove the cake from the freezer and refrigerate for 6 - 12 hours. Always leave the cake wrapped while it thaws.
Enjoy it with a cup of classic Polish tea!
Smacznego!