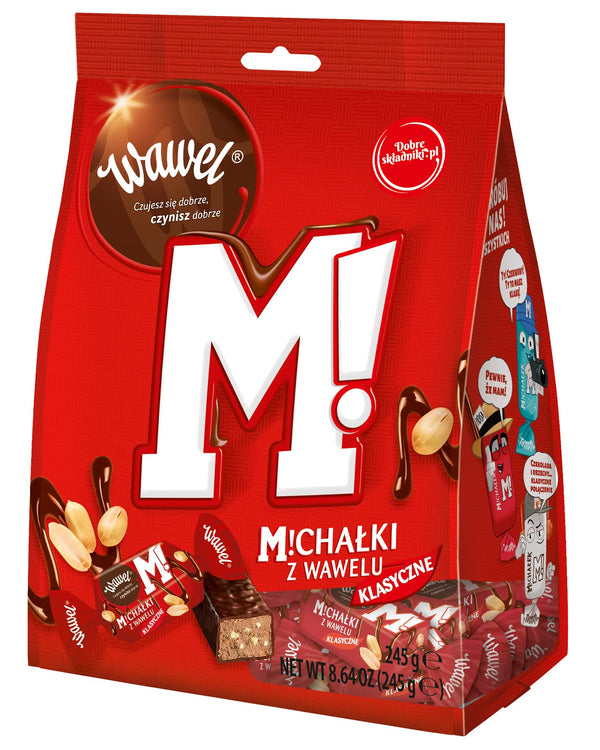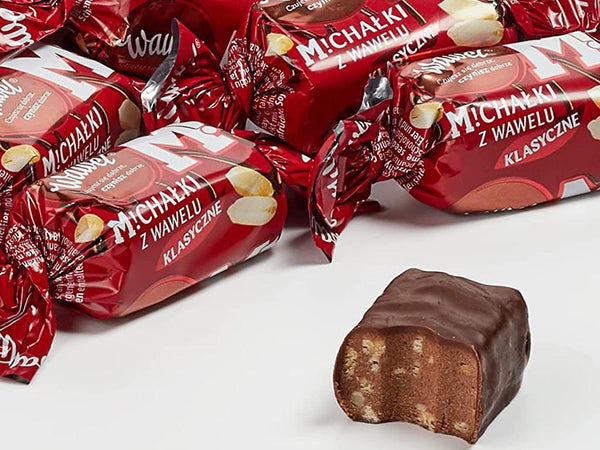 Wawel - Michalki Chocolates with peanuts - in bag
A classic among chocolate lovers – they never get boring and always have a circle of faithful fans. This is why Michaszki, a nutty mixture dipped in perfect chocolate, are a favorite treat for so many people. Their exceptional taste is attributed to carefully selected ingredients, freshly ground nut and an original recipe.
They are perfect for sharing with loved ones.
Product of Poland.
Weight: 6oz
Please note: the product packaging may be different from the advertised one.