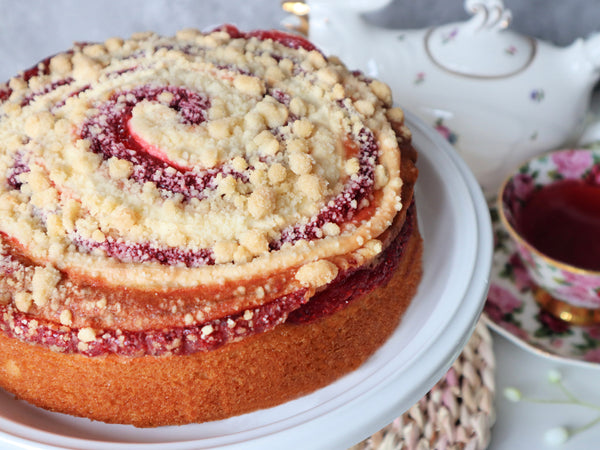 This raspberry and cream cheese coffee cake will be your kids favorite from the very first bite, but it's also delicious no matter your age! Delicate, creamy, sweet and beautiful. Just like Grandma used to make it. Great served warm and cold.
Weight: 7", 20oz
Ingredients
Wheat flour, sugar, soybean oil, eggs, water, raspberry filling, cream cheese filling, milk, salt, margarine.
How to defrost
Remove the cake from the freezer and refrigerate for 6 - 12 hours. Always leave the cake wrapped while it thaws.
Smacznego!