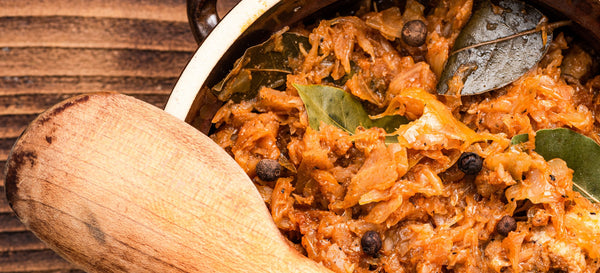 Frozen Foods – Gotowe Dania
Now you don't have to travel all the way to Poland (or a Polish-American city like Chicago) to enjoy a taste of Polish cuisine. We've picked out a selection of some favorite, national polish dishes and made them available for purchase on our online storefront. Select from a variety of gołąbki (stuffed cabbage rolls), red borscht with croquettes, potato pancakes and more! These dishes arrive ready to be reheated and prepared according traditional ways of serving (prepping instructions and serving tips are included under each product description).
Enjoy traditional Polish dinners and delicacies from the comfort of your own home with Polana's nationwide shipping!
If you have any questions, please contact us via e-mail at service@polana.com.
Smacznego!
Polana