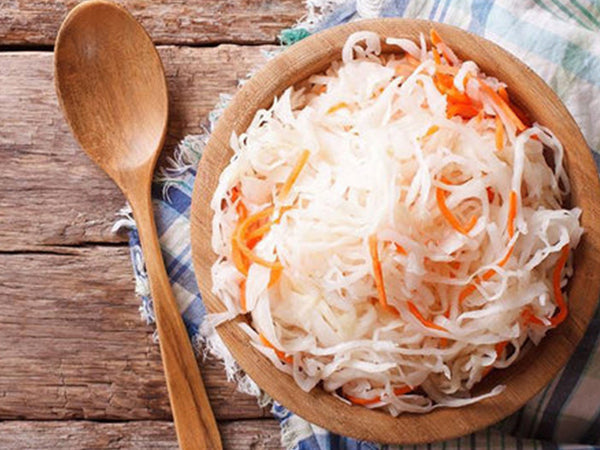 Cracovia Sauerkraut (Kapusta Kwaszona)
It's not just one of Poland's favorite foods, it's also one of the healthiest foods you can eat! SAUERKRAUT, a type of fermented cabbage, is thought to have originated more than 2,000 years ago in China. It has since taken over the world and become a staple ingredient in many cuisines - Poland's included! Sauerkraut has stood the test of time and continues to be an important part of Polish cuisine today, popularly enjoyed as an accompaniment or key ingredient to traditional Polish dishes. 
This packet of raw sauerkraut from Cracovia has that authentic Polish-style homemade taste, beloved by generations. Distinctively sour, yet fresh, this sauerkraut comes ready to use in your next recipe. 
Not only a great taste, this Polish homestyle sauerkraut also has a lot of nutritional value! Cracovia Sauerkraut is a great source of probiotics, Vitamin C, Calcium, Iron, and Fiber! 
Make it into a side salad, cook into a stew or incorporate into your favorite Polish dinner dish! 
Smacznego! 
Please note: product comes in a sealed bag.
Weight: 1000g.