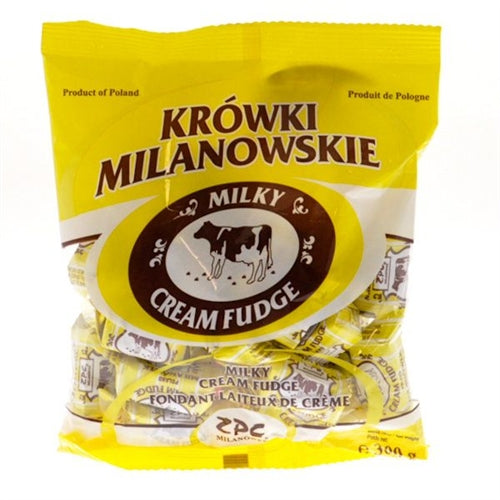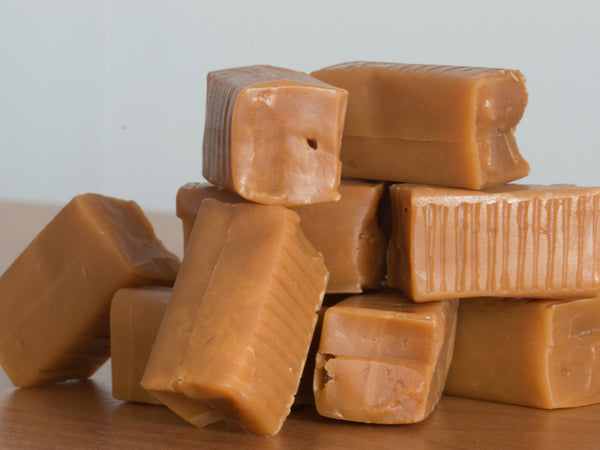 Krowki - Cream Fudge Candy SMALL
If you're Polish, or well familiar with Polish foods and traditions, you probably recognize Poland's favorite fudge candy, Krowki! These iconic Polish sweets were first produced by Feliks Pomorski in the 1920s. The production, for many years now based in a factory out of Milanowek, Poland, continues to operate to this day. For many the Krowki fudge candy from Milanowek are the unforgettable taste of childhood! The company has been making its fudge candy based on the same method that it has been using for years, which is based on a few simple ingredients including sugar, milk and margarine. Thus, they've been offering the same, delicious fudge taste to generation after generation. 
The unique, chewy and delicate taste of the Krowki fudge candy delight the tastebuds of people throughout Poland and the world!  
This mini bag of classic Krowki includes approximately 15 pieces. It's a perfect sample size to try this classic Polish treat! Great for your home candy bowl or for this year's trick-or-treaters! 
Product of Poland.
Weight: 6oz