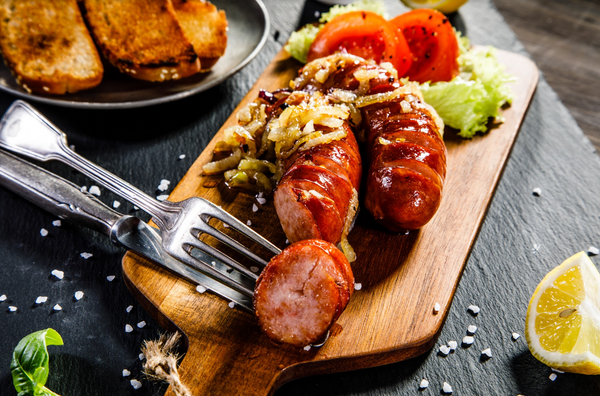 Sausage for the Grill
Kielbasa (kjeh-w-bah-sah), that's Polish for "sausage." It's also a word recognized well beyond Poland's borders! Polish kielbasa has earned its fame for its great taste and high quality! - often flavored with garlic and aromatic herbs such as juniper and marjoram, its savory taste and smoky aromas are craved throughout the world! Traditionally used in Polish cuisine, kielbasa can be prepared in a number of ways, but one favorite way to enjoy it is hot off the grill or roasted over a campfire!
Our grill style sausages have just the right flavor and consistency that is ideal for preparing them over a grill or fire. Incredibly juicy, when paired with a Polish mustard, horseradish, sauerkraut or pickled cucumbers and a slice of traditional Polish bread they are simply the taste of summer!
If you have any questions, please contact us via e-mail at service@polana.com.
Smacznego!
Polana