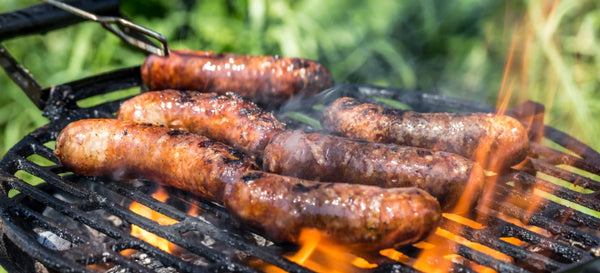 Polana's Favorites
The starlit night of Wigilia (Christmas Eve) is fast approaching, and what better way to welcome it than with a spread of authentic Polish foods? This holiday season, let the flavors and sentiments of treasured Polish Christmas traditions warm your hearts and homes with Polana.com.
Explore our Favorites page, brimming with our most beloved Polish holiday food selections. Savor the rich, ruby hue of Polish Barszcz, perfectly paired with mushroom-filled Uszka—a taste that's as traditional as it is comforting. Discover the savory delight of Pierogi, generously filled with sauerkraut or cabbage, slice into the sumptuous Makowiec (poppy seed cake), delight in our selection of elegant Polish deli meats, and honor the commencement of the Polish Christmas celebration with the Oplatek, a Christmas Wafer shared among loved ones to symbolize unity and love.
Whether seeking to indulge in authentic Polish holiday flavors yourself or desiring to send a gift of Polish heritage to those you hold dear, Polana.com offers a wide array of holiday favorites for every table. We deliver these culinary treasures right to your door, anywhere in the U.S.!
As you prepare to gather around the table this holiday season, remember to place your orders by the holiday deadline — 11:59 PM CST on December 17th, 2023. For more information on our holiday shipping schedules and to ensure your items arrive in time for Wigilia, we encourage you to visit Polana's shipping page. Celebrate this Christmas with the authenticity and joy of Polish tradition, all through the convenience of Polana.com.